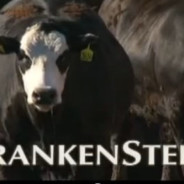 "When you bring a package of hamburger home from a supermarket, you have to treat it as toxic material." Mike McBane, Canadian Health Coalition http://www.bullfrogfilms.com/catalog/frank.html FRANKENSTEER is a disturbing yet compelling documentary that reveals how the ordinary cow is being transformed into an antibiotic dependent, hormone-laced potential carrier of toxic bacteria, all in the name of cheaper food. The beef industry, supported by North American government agencies and pharmaceutical companies, has engaged in an...
read more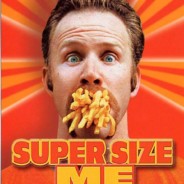 Filmmaker Morgan Spurlock makes himself a test subject in this documentary about the commercial food industry. After eating a diet of McDonald's fast food three times a day for a month straight, Spurlock proves the physical and mental effects of consuming fast food. Spurlock also provides a look at the food culture in America through its schools, corporations and politics. "Super Size Me" is a movie that sheds a new light on what has become one of our nation's biggest health problems:...
read more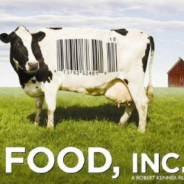 Hungry for Change In Food, Inc., filmmaker Robert Kenner lifts the veil on our nation's food industry, exposing the highly mechanized underbelly that has been hidden from the American consumer with the consent of our government's regulatory agencies, USDA and FDA. Our nation's food supply is now controlled by a handful of corporations that often put profit ahead of consumer health, the livelihood of the American farmer, the safety of workers and our own environment. We have bigger-breasted chickens, the perfect pork chop,...
read more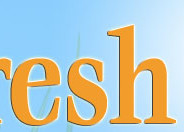 The underground documentary that became a massive grassroots success, FRESH is the embodiment of the good food movement. FRESH began as a grassroots effort for a grassroots movement, and it's been tremendously exciting to see the movie spread like wildfire. Within a month of our launch in April 2009, we received over 20,000 visitors and hundreds of screenings were organized. Today, FRESH is a community of over 100,000 advocates for healthier, more sustainable food, a film that's used all over the world as a platform to raise awareness...
read more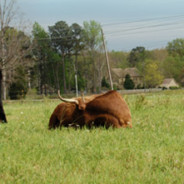 Natural: Our goal at Harmony Hill Farm is to produce food products that are raised naturally. Raising animals naturally means we mimic nature as much as possible. We have studied the way God has designed animals to grow, and we have committed to imitate that as best we can. For example, cows are herbivores, not omnivores. Therefore, we don't feed our cows any grain, only grass. Local Community Growth: We dream of the day when each person will have his or her own 'farmer' much like we each have our own 'doctor' or our own...
read more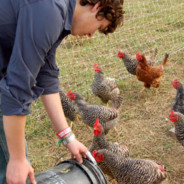 We believe that our animals as well as our customers who eat our products deserve to have food that has  not been genetically modified but instead to consume foods that are as close to how God made them as possible.  For this reason, the feed that we give our pigs and chickens to supplement what they are getting from the pasture is non-gmo.  We purchase it from Sunrise Farms in Stuarts Draft, Virginia. The Non-GMO Shopping Guide website is a great resource for understanding more about this topic. Below is excerpts from their website. What...
read more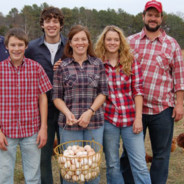 Family is such a gift from God. Working together as a family on our farm, gives us lots of opportunities to work hard with one another, get to know each other in a way different than just living together and making special life long memories.  Whether it is the daily chores of feeding and watering, herding to fresh pasture, working on farm equipment, or washing eggs at night, we are doing it together. Jesse enjoys caring for the pigs and loves to run all the farm equipment. You'll find Rachael usually barefoot while she's working...
read more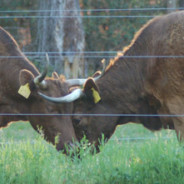 We love all of the different personalities of the animals, their intelligence and their God given characteristics.  For instance, the pigs' snouts are much like plows which they use to turn the soil while rooting for food. All of this rooting aerates and loosens the soil. When they sleep, they sleep deeply. The roosters protect the hens and if they find food, they call the hens over for them to come eat first. The chickens do such a great job following behind the cows, scratching and pecking for the bugs and thoroughly cleaning up...
read more